About Pépite Île-de-France
Following the wish made by the French Ministry of Higher Education, Research and Innovation, Pépite France federates 33 Pépite (Pôles Étudiants pour l'Innovation, le Transfert et l'Entrepreneuriat - Student Poles for Innovation, Transfer and Entrepreneurship) set up throughout the French territory. An initiative supported administratively by FNEGE (Fondation Nationale pour l'Enseignement de la Gestion des Entreprises). Since 2014, the Pépite's mission is to strengthen the entrepreneurial culture and innovation in higher education, by implementing awareness-raising, training, and support actions. Therefore, the National Student-Entrepreneur Status (SNEE) was created for students and young graduates that wish to follow an entrepreneurial path. Pépite France fosters the connection between students' and young graduates' business creation projects with companies as well as support and financing structures.
The eight Pépite of Paris Region have grouped together, forming Pépite Île-de-France, with a desire to strengthen their awareness-raising actions and promote collective actions for all the young entrepreneurs supported in the Paris region.
One of the collective actions for 2021 is the Student Entrepreneurship International Summit that will take place at the Sorbonne University International Conference Centre (CICSU), on Tuesday, November 9th and Wednesday, November 10th 2021.
This summit, supported by Bpifrance and Paris Region, aims to promote the encounter of young entrepreneurs from the 8 Pépite and their international partners. The Pépite will thus strengthen the partnerships already in place between the Pépite and/or their member Higher Education Institutions and international Higher Education Institutions. The two days will be filled with several highlights, such as enriching roundtables, practical masterclasses, inspiring keynote speakers, and an international Pitch Session.
Pépite 3EF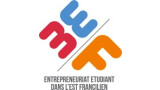 The Pépite (Pôle Étudiant Pour l'Innovation, le Transfert et l'Entrepreneuriat) 3EF program is aimed at students of all levels and young graduates of the Paris-Est region, regardless of their creative project. The goals of the Pépite 3EF are :
Raise students' awareness of entrepreneurship - Develop an entrepreneurial spirit
To train as many students as possible in entrepreneurship during their studies
Supporting the creation of activities
Accompanying students in a personalized way
Pépite CréaJ IDF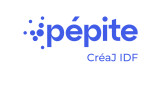 The Pépite CréaJ IDF is one of 33 Student Poles for Innovation, Transfer and Entrepreneurship labeled by the Ministry of National Education, Higher Education and Research. It groups together 5 universities and 9 Grandes Ecoles (higher education institutions) in association with their socio-economic partners. Pépite CréaJ IDF members include more than 150 000 students. Our team's mission is to educate, train and support students who wish to embark on entrepreneurship. Since 2014 we have supported more than 2 000 students and no less than 1 500 projects.
Pépite CY Entreprendre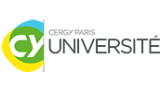 The ambition of CY Entreprendre is to sensitize all the students to entrepreneurship and to accompany and train the students entrepreneurs. Our job is to facilitate students of CY Alliance to have the keys, the essential know-how for the creation of a start-up (entrepreneurial spirit, strategical, technical, commercial, financial, and human skills…) to connect students from different schools so they can work together on multidisciplinary projects and to secure all the creation process.
We have 3 different support programs corresponding to the 3 main stages of business creation. Thus, we meet the expectations as closely as possible to the needs of entrepreneurs.
Follow us: https://cy-entreprendre.fr

Pépite HESAM Entreprendre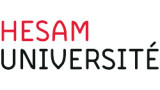 Since 2014, HESAM Université has been supporting student entrepreneurship by creating the HESAM Entreprendre PÉPITE.
HESAM Entreprendre PÉPITE proposes an educational/support programme designed to help students to formulate and test their ideas to find their first clients and demonstrate the viability of their project.
You have access to a co-working space in the heart of Paris, participate in workshops, benefit from advice from PÉPITE and its network of experts, establish a relationship with the business ecosystem, compete for the regional and national PÉPITE Launching Pad Prize, etc.

Pépite PEIPS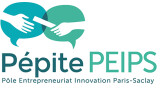 At the heart of an operation of great national interest aiming to create a world-renowned technological cluster, the Pépite Paris-Saclay (Entrepreneur and Innovation Pole) groups together 3 universities and 13 Grandes Ecoles (higher education institutions) directly linked to the Paris-Saclay University pole and the Institut Polytechnique de Paris.
Including 84 000 students, the members of the PEIPS accompany and train, in an entrepreneurial spirit, around 4 500 students per year.
Besides the management of the SNEE and the Diplôme d'Étudiant Entrepreneur (Student Entrepreneur Diploma), PEIPS organises awareness activities and important events to encourage the students to take initiatives, create value and employment during their studies, and along their first years of professional activity.

Pépite PON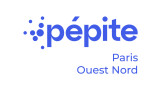 PSL-Pépite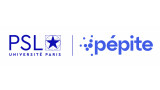 PSL-Pépite is dedicated to all students and young PSL alumni that are looking to work on a project to create a company. It aims to give students the skills, services and support that they need to realize their project.
The PSL-Lab coworking space provides young entrepreneurs with opportunities for exchange and project collaboration with other students from different PSL institutions. Students have access to many resources and tools which will bring success to their project.
PSL-Pépite supports young entrepreneurs entering regional and national competitions for awards such as the PEPITE-Tremplin Prize for Student Entrepreneurship.

Pépite Sorbonne Université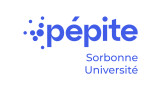 Sorbonne University is a large, multidisciplinary research university which trains more than 50,000 students every year within its three faculties. Entrepreneurship is one of its priorities and Pépite Sorbonne University aims to raise awareness and train as many students, doctoral students and researchers as possible and then support them within its innovation ecosystem. Its training courses in the field of entrepreneurship and project management are renowned and they are now shared with the 5 other partner universities within the European University 4EU + in association with their socio-economic partners.